UnWrapIt is on a mission to make wrapping paper obsolete.
With UnWrapIt, you can create a memorable gift opening experience by "wrapping" any kind of gift with multiple choice questions, a scavenger hunt, personal photos, or a charitable donation.
The idea for UnWrapIt was sparked on a trip to Victoria, British Columbia in February 2016.
UnWrapIt Founder, Peter Deitz, wanted to leave his host with a thank you gift but all of the stores nearby were closed.
What Peter needed in that moment didn't exist: a simple way to create a gift opening experience that would leave his host with the same warm glow of a store-bought gift wrapped with wrapping paper.
Fewer Parcels, Better Gifts
Every year, tens of millions of parcels are ordered online, wrapped with wrapping paper, and delivered as gifts.
Meanwhile, independent research has shown that more than 50% of gift recipients in North America prefer intangible gifts like experiences to physical gifts.
If there was an easy way to create exciting and joyful gift opening experiences when giving intangible gifts, then more people would give intangible gifts. And with more intangible gifts given, there would be:
More satisfied gift recipients

More shared experiences

Fewer trees cut down

Less CO2 emissions from manufacturing & shipping

Less gift waste overall
This was an idea too big to not pursue. And so...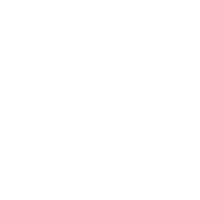 UnWrapIt launched on January 19, 2018 at an event hosted at the Centre for Social Innovation in Toronto, Canada. Below is a video captured from the event.
Make Wrapping Paper Obsolete
Each UnWrapIt gift includes one or more personalized wraps.
To create your first UnWrapIt gift, select and personalize one of the wraps above.